Live Tracking Interface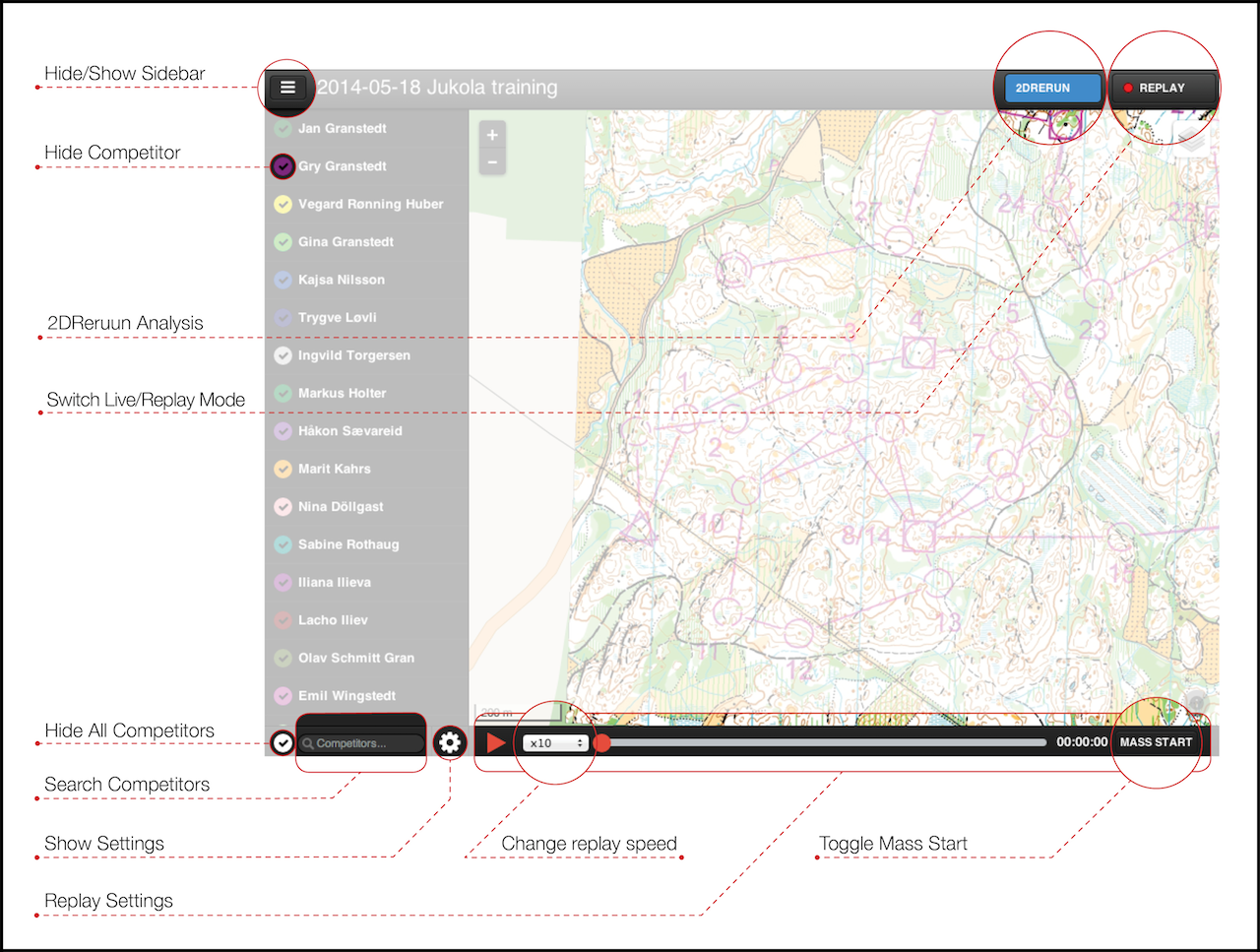 ---
Advanced Settings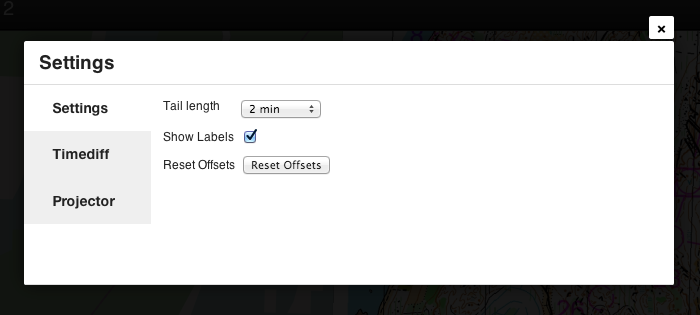 Main
TimeDiff
Time diff enables a gauge showing the time difference calculated by the positions of the two competitors. Its not 100% reliable. It works best if the competitors follow the same path (with max 50m deviation)

Projector
This lets you toggle features for projecting the live tracking on video walls or TV screens in front of an audience. The main purpose is to hide the most menus and show only the tracking.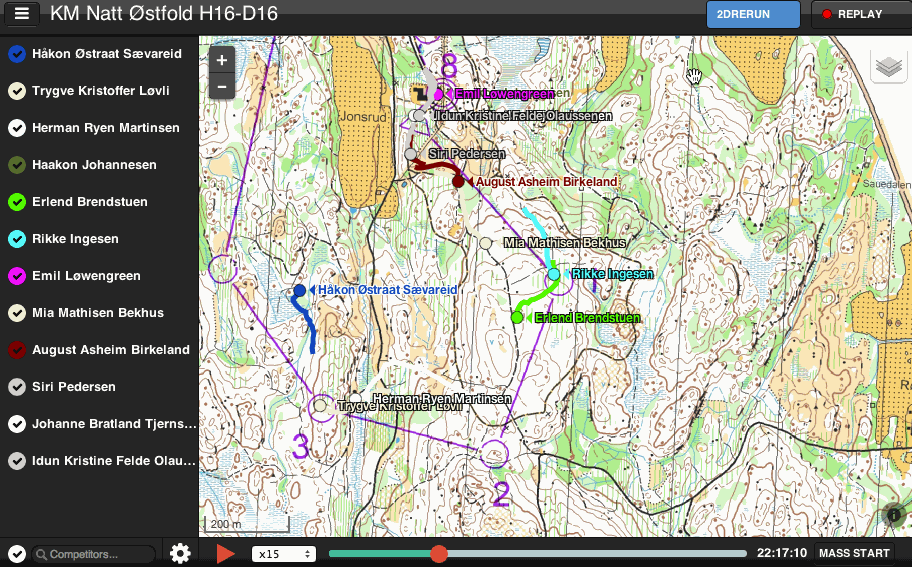 ---
Advanced Analysis
Mass Start from location
You can mass-start all competitors from a map location by right-clicking on the location (on touch devices tap and hold)
If you want to clear the mass start right-click anywhere on the map and you will see "Reset Mass Start" in the menu.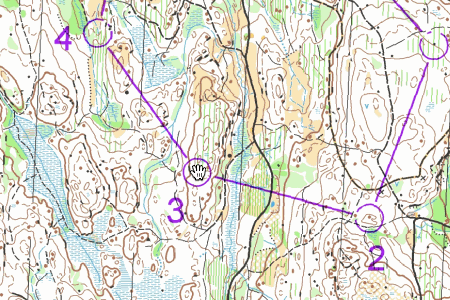 ---
Shortcut cheat-sheet
Here is a list of the shortcut key that can be used to control settings.
Shitf+P - Enables projector mode